WEEK 1 No Nudity, Weapons or Naked Flames

KATE SKINNER
Kate Skinner is a proud graduate of Theatre Nepean and has appeared in various theatre productions across Sydney and London since her graduation in 2004. Her theatre credits include; The Great Lie of the Western World (Cathode Ray Tube), Drake the Amazing (Darlinghurst Theatre Company/ Michaela Kalowski Productions), Medea, Atomograd and The Sex Act (New Theatre), Friday Night Drinks and Dole Diary (Bareskin Productions), Moll Flanders (Southwark Playhouse, London), Getting Out (Giant Olive, London), Click Tease (Adelaide Fringe Festival)  and Stampede (Griffin/ NIDA 24Hr Plays). Kate has also appeared in a number of film and TV projects including Home & Away, Team 11 (Pilot), Harbord Horror (Torrid Films) and Dead or Alive (fauxparker films/ AFTRS). She has also worked on various TVCs and Corporate Film and Theatre projects over the years and most recently appeared in The 1 in 5 Film Project which was funded by Arts NSW to create a professionally made short film starring both young disabled and able-bodied actors. It is due to launch in early May.
JENNIFER WHITE
Jennifer graduated from WAAPA (Western Australian Academy of Performing Arts) in 2009. During her time there, Jennifer's highlights included Marlene in Top Girls, Lady Ashbrook in Coram Boy, Anna in A Mother, Rosalind in Love, Lust and Revenge and the ensemble work in the class devised piece, Fidel's Cigar. She was also nominated for Best Actress in the WA Screen Awards for her role as Margot in the short film Stuffed. In 2010, she played the role of Fudgie in Fatboy which was part of New Directions and 'The Woman' in Ned Manning's new piece 'Black and White (directed by Augusta Supple). Jennifer also played the role of Sharni in Rescue Special Ops. In 2011, Jennifer played the role of Olive in the Voice of the Turtle at various venues around Sydney as part of the Actors' Forum (Directed by Nicholas Papademetriou). She also performed at the Old 505 Theatre, performing a piece by Ned Manning as part of 'Novemberism' (directed by Augusta Supple). This piece was re-staged as part of the NSW State Drama Conference in 2013. In 2012 Jennifer played Olive in Fallen Angels as part of the Actors' Forum (directed by Judith Farr) and was part of 'Players in the Pub' where she played Tanis Talbot in Portrait in Black by Ivan Goff and Ben Roberts (directed by Nicholas Papademetriou). Jennifer also played a role in the short film, The Unwanted Friend, which was entered into Tropfest (directed by Matt Levett) and ended up receiving the Peoples' Choice Award. Jennifer recently collaborated with Nicholas Papademetriou on his short film which will be entered into Tropfest in New York and is excited about being a part of the 'From Scratch Program', run by Somersault Theatre Company. Jennifer is currently a Teaching Artist for Sydney Theatre Company's Education Program. Prior to attending WAAPA, Jennifer completed a Bachelor of Performing Arts (Honours) and a Diploma of Education in her home town of Melbourne.
STEPHEN WILKINSON
Stephen grew up in the Northern Territory and began acting at a young age. He completed full time training at Actors Centre Australia in 2009. Since then he has appeared in productions including; The Political Hearts of Children (TAP Gallery), Boys Night (Griffin Theatre), I Contain Multitudes (Old 505 Theatre), Welcome to Sydney – Now Get Out of Our Way (Old Fitzroy Hotel), Thom Pain (Based on Nothing) (Belvoir), The Return (Brand Spanking New, New Theatre). In 2010 Stephen completed a solo national tour of theatre in education performances. He has also appeared on film and television in multiple roles.
MEGAN DRURY
After being awarded Dux of Newtown High School for the Performing Arts, Megan was offered a scholarship to attend the University of Western Sydney, where she completed her first formal training as an actor, through Theatre Nepean. Since graduating from Nepean, Megan has worked in Theatre, Film, Television and Radio. Megan's theatre credits include Twelfth Night (Sport For Jove), Ruben Guthrie (Belvoir Upstairs Theatre), The Golden Ass and Ruben Guthrie (Belvoir Downstairs Theatre), Tattoo (Griffin Independent), Love's Triumph (Darlinghurst Theatre), Macquarie (Parramatta Riverside Theatre), Closer (The Street Theatre Canberra), Hating Alison Ashley (Theatre South), and King Lear (Harlos Productions). Megan's screen credits include the television series' Packed to the Rafters, Underbelly: The Golden Mile, Rescue Special Ops, Cops L.A.C., All Saints and Home and Away and numerous award-winning short films including Comfortable, Mathilda and Are You Awake? Megan has recently had the honour of training with the world-renowned teacher and director Larry Moss. She has worked with certain members of the 7-ON collective in the past and is very pleased to be involved in the 7-ON week of the Mayday Playwrights Festival. Megan is a proud member of Equity.
ALICE ANSARA
Alice Ansara has been acting since the age of 6 in film, television and theatre. Highlights from her film work have included 'Lucia' in La Spagnola which garnered her an AFI Nomination for Best Actress, and 'Alison' inRosebery 7470 which won her Best Actress at the MUFF. Her T.V. credits include core cast in Rebel Wilson'sBogan Pride and ABC's My Place. Alice's most recent T.V. work can be seen in upcoming SBS sketch comedy show, Legally Brown. Alice has appeared in theatre productions for many of Australia's major theatre companies; Bell Shakespeare, Melbourne Theatre Co., Griffin Theatre and a host of others. Alice Ansara was a member of the Sydney Theatre Co.'s resident performer's ensemble where she appeared in The Mysteries, The Oresteia, The Comedy of Errors, Leviathan and Look the Other Way. It was there that she first had the pleasure of working with 7-on and is delighted to be involved with them once again. 
SUZ MAWER
Since completing training at QUT and The Actors Workshop in Brisbane, Suz has been busy at acting, writing and directing for the stage and screen for almost 20 years.  She has worked with local and international artists who continually challenge and inspire her.  Most recently, you may have seen her in ABC TVs Crownies and The Hamster Wheel or as a delightful café owner on the Allianz Insurance Web page. Suz has been a proud member of Equity since 1997.
 WEEK 2 -  The Solitudes

ALEX BRYANT SMITH
Alex grew up and went to school in the Inner West of Sydney, was a member of the State Drama Company and performed and toured internationally with the Australian Theatre for Young People. Alex trained at the Actors Centre, completing the full-time Journey program in 2007. He has since worked across theatre, film and television. Film credits include Struggle, Heron's Story, Denouement, Sunday and most recently The Future, which has played at more than 80 festivals around the world and won several awards for Best Film and Best Comedy. TV credits include All Saints, Home & Away, Out of the Blue as well as the web series Boxed and numerous TVCs. Theatre credits include Our Town and Blackrock (State Drama Company), Kinderspiel (ATYP/Theater an der Parkaue, Berlin – 2002 Sydney Festival), Brokenville (ATYP/National Theatre, London 2002 Shell Connections Festival), The Merchant of Venice, Bash, Sunrise, A Doll's House (Actors Centre), Hamlet (New Theatre), Zetland (2010 Sydney Fringe), CHICOM (Brand Spanking New), The Tobacco Terrorists (2013 Short & Sweet Festival), A View From Moving Windows (Riverside Theatres, 2012) and the sold-out Case Of Katherine Mansfield (2012 Sydney Fringe/Brokebliss).
CATHERINE TERRACINI
Catherine graduated from the National Institute of Dramatic Art (NIDA) with a Bachelor of Arts in Acting. Recent credits include the Australian feature film Wyrmwood, the role of Dawn in the Australian premiere of Shallow Slumber by Chris Lee, Bell Shakespeare's Faustus and Disarming Rosetta for Hothouse Theatre. Catherine's theatre work includes the role of R.C in BUG by Tracy Letts for Griffin Independent, Sydney Ghost Stories –by writers such as Stephen Sewell & Tobsha Learner-­‐ for TRS at the Old Fitzroy theatre, the role of Queen Elizabeth in Siren Theatre Company's production of Richard III at Carriageworks; the world premiere of Colder by Lachlan Philpott and the Australian premiere of The Cold Child (Das Kalte Kind) for Griffin Theatre Company's Stablemates. Recent television appearances and short films include Silent Country, 225, The Pessimist, CI Channel's Tough Nuts 2, Behind Mansion Walls, All Saints and Let Go for which she won the best actress award at Brisbane International Film Festival's (BIFF) New Film maker's awards. Catherine is a Mike Walsh Major Fellowship recipient for 2012 and will fulfil her fellowship in June – August this year in Los Angeles and New York. In Sepetember she will be seen in Griffin Theatre Company's 'Return to Earth' by Lally Katz.
JAN LANGFORD PENNY
Helen Tonkin has directed Jan in two productions at New Theatre -  Equus  and Confusions; in Love That Dog  for B Sharp Downstairs Belvoir and in the reading of The Loser of Hornsby for Off The Shelf organised by Augusta Supple. Jan was also involved in Augusta's groundbreaking Stories of the 428. This is her first appearance at The Tap. Jan has been a member of Equity for over 30 years.
LUKE CARSON
Luke Carson is an Actor and Writer who graduated Actors Centre Australia in 2009. Since graduating Luke has appeared on Rake with Jack Thompson, Home & Away and VB, Nissan Pulsar "More" & Doritos TVC's. His stage credits include Twelve Plays of Christmas (Benita De Wit Productions), Hamlet (Harlos Productions), Shoe-Horn Sonata (EHPC), Cut & Paste #8 & 11 (TRS), East Suburbia Gangsta (Jurassic Lounge, Sydney Comedy Festival, Sussmania) Lovely Ugly (Festival of New Writing – Griffin Theatre), Thom Pain: Based on Nothing (B Sharp, dir. Sam Strong), Stories From the 428 (Sidetrack Theatre), CHICOM (Brand Spanking New, New Theatre), The Sex Act (Women Power & Culture, New Theatre) all directed by Augusta Supple, Fatboy (dir. by Scott Selkirk), Equus (dir. by Helen Tonkin), Electronic City (dir. by Ngaire O'Leary.)
 MATT CHARLESTON
Originally from Tasmania, Matt Charleston trained at NIDA.  More recently, in LA he participated in intensive workshops with Howard Fine, Dee Wallace Stone and Amy Lyndon.  Matt is a dedicated practitioner of Aikido (4th dan  blackbelt) and energy arts such as  Ki – development (Chu den Blackbelt) and Ki Shiatsu.  He incorporates the mind/body/energetic principles underlying these arts, into actor training.  In feature film, Matt played lead roles in the award winning:  2 DOOR MANSION, and THE 7TH HUNT.  He is currently playing the lead role in the Sci-fi feature GODSCHOOL.  2011 also saw Matt play a lead role in the Sci-fi TV pilot PERDITION.  In the short film CITY LIMITS, which was a collaboration between director Kris Moyes, and fashion designers, Romance was Born, Matt played the lead role of Egg. Matt's Tv credits include:  Water Rats, Australians at War, All Saints, Packed to the Rafters, Deadly Women, Underbelly 111, and various commercials.   Theatre credits include: Jonathon Gavin's – THE RETURN, directed by Augusta Supple; CLEANSKIN directed by Lou Fischer, as part of the original STORIES FROM THE 428; then, Dr Jason Posner in W;T directed by Jane Eakin.  For New Directions Matt played 3 roles in FATBOY and was the fight director. He has done two tours of duologue musicals with – JUMP TO IT and TOTALLY AMAZING for Perform Educational Musicals.  For the Sydney Fringe Festival he performed in COMBAT FATIGUE and in the reprisal of STORIES FROM THE 428. He also performed in CHICOM  by Kate Mulvany for Brand Spanking New.  In 2012 Matt performed in HELEN BACK and HAMLET for Harlos Productions, I CONTAIN MULTITUDES for 7- on and the rock'n'roll play SONS OF SON (The Sam Phillips Story) for Kennedy Carroll, directed by Neil Gooding.   S.O.S is currently playing various venues in Sydney and Melbourne. Matt is represented by Encompass.
LAUREN HAMILTON-NEILL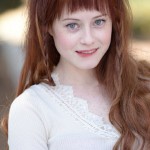 Lauren was the first female child born in the Neill bloodline for over 200 years…talk about making an entrance. Her journey with performing with acting began when her parents enrolled her in drama classes at the age of 5. It's possible that they did so out of a fear that she was a budding psycopath because of her unwillingness to communicate with people.  Depending on who you ask,  the jury is still out on her psycopath status, but she has excellent diction and an energised soft palate. Mayday Festival is Lauren's first involvement with Tap Gallery, and her second project with director Ngaire, and is thrilled to be performing such a beautiful piece. Keep an eye out for her on ABC2 in the coming weeks as Shaz in The Gods of Wheat St.
AINSLIE MCGLYNN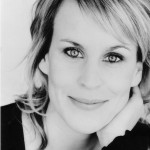 Ainslie graduated from The Actors Centre ( ACA) in 2005. Sydney theatre credits include: Fire ( Darlinghurst Theatre), We'll Always Love Wagga ( Tunks Productions), The Morai ( Nil By Mouth) and Carnal Knowledge ( Newtown Theatre). ACA credits include: Buried Child ( Dir: John Sheedy), Key Exchange ( Dir: Dean Carey) and The Seagull ( Dean Carey). She has made a number of television appearances including guest roles on All Saints and Love My Way and made her feature film debut in West (Dan Krige). Ainslie has also worked extensively as a voiceover artist for clients such as Nivea, Telstra and Vodaphone. She will next be seen in the Joel Edgerton thriller, Felony, directed by Matt Saville ( The Slap).
CLAUDIA BARRIE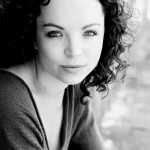 Claudia is a graduate of Theatre Nepean. She has both produced and starred in numerous productions throughout Sydney. Her most recent theatre credits include Vernon God Little (New Theatre), Still (Old 505 Theatre), Baby with the Bathwater (Sydney Fringe Festival), Titus: The Ultimate Murder Ballad Musical (Gumption Uber Theatre), Friday Night Drinks (Roxbury Hotel), Dole Diary (PACT Theatre). She has also appeared in Lovely Ugly for the Festival of New Writing and twice in the NIDA 24 Hour Play Generator (Griffin Theatre). She has starred in various short films, music videos and television appearances and worked as an actor for the corporate sector with companies such as Astra Zeneca and Channel 10. Claudia recently returned from studying at the renowned Ivana Chubbuck School and Berg Studios in Los Angeles. She is a proud member of MEAA.
SONYA KERR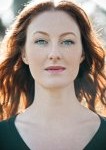 Sonya Kerr trained at Flinders University Drama Centre. She is currently the host for online review show Kapow! Comics, Cartoons & Collectables.   Her theatre credits include Lucy Black, A Quiet Night in Rangoon (subtlenuance) Red Hiding Hood (Women, Power and Culture). She also had leading roles in The Auxiliary, Macbeth, Ambidextrous (Phrankly Theatre Company, Vic.), My Tunguska Event, FLAT (for which she was nominated for best actress in Short and Sweet Melbourne), Retail (The Boards Vic.), Closer, Loot, Ecstasy (Drama Centre S.A.). She toured nationally in 2010 with the Shorter and Sweeter Tour. Film work includes upcoming Australian feature, Jitters, plus numerous short films.
TOM CHRISTOPHERSEN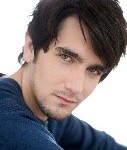 Tom is an actor, artist and general arts atrocity. Hailing from Adelaide, Tom grew up performing in Fringe Festivals from a young age. Tom completed his Visual Arts degree, specialising in painting, in 2008 at the South Australian School of Art (SASA) before moving to Sydney to attend drama school at the Australian Academy of Dramatic Art (AADA). Tom was part of the first graduating class of the newly created Bachelor of Performance degree in 2009. At AADA Tom performed in productions such as 'The Laramie Project' (2009), (dir. by Andrew Davidson) and was the lead in the company's adapted version of 'Blood Wedding' (2010), (dir. by Iain Sinclair), part of STC's 2011 'Main Stage' Season. After graduating Tom has acted as a performer, facilitator, graphic designer, assistant producer and operator for 'ArtsLab10' (2010) and 'Machine Atlas' (2011) at Shopfront Contemporary Arts Centre (NSW). In September of 2011 Tom starred in Left of Centre and The New What Next's production of Mark Ravenhill's 'Product', at the Seymour Centre. 'Product', part of the Sydney Fringe Festival received fantastic critical acclaim and was awarded a Fringe Award for Excellence in Direction. In 2012 Tom performed in The Newtown Theatre's production of 'Lord of The Flies' (dir. Anthony Skuse) as well as producing and starring in the Tuff <3 'glitter fight' ensemble at the Mardi Gras party both in 2012 and 2013.
AARON GLENANE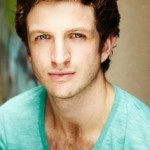 Aaron is one of Australia's most exciting up and coming young actors. In 2008 Aaron played Bucko, the ultimate school bully, in The Black Balloon (Winner of the Chrystal Bear at the Berlin International Film Festival) alongside Toni Collette, Luke Ford, Rhys Wakefield, Gemma Ward and Erik Thompson. He followed this up playing Larry, the drug riddled dodgy dealer, in Concealed starring Simon Lyndon, Paul Tassone and Denise Roberts. In 2011 he had his first taste for motion capture when he provided much of the tap dancing in George Miller's Happy Feet 2. In 2012 he played Travis, an agoraphobic IT stalker, in the BBC telemovie Dripping in Chocolate, starring David Wenham and Louise Lombard, directed by Mark Joffe. He recently completed a guest role on the ABC mini series Janet King playing Collard, a street kid trying to fit in with a biker gang, alongside Vince Colosimo, Damian Walshe-Howling and Marta Dusseldorp. Past TV credits include guest roles in Rescue Special Ops, Tricky Business and the acclaimed Puberty Blues. His theatre credits include Dein Perry's internationally acclaimed Tap Dogs, The Boy From Oz with Hugh Jackman and Journey's End where he played the ever-innocent Raleigh. He is actively writing, directing and producing many creative works.  In 2011 he co-wrote and co-directed his first short film with Heather Maltman La Cle du Tourment. He recently starred in the short film Cash Cow- a 63% true story, a finalist this year at Tropfest where it was a crowd and media favourite. Aaron can next be seen as the loveable Gus in the highly anticipated surf film Drift starring Sam Worthington, Xavier Samuel and Myles Pollard released May 2 in Australian cinemas. Aaron graduated from The Actors Pulse in 2012 and was awarded Student of the Year in 2009, 2010 and 2012.
WEEK 3 -  Little Gods

JEREMY WATERS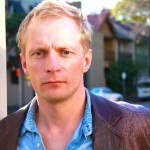 JEREMY WATERS is a founding member and Co- Artistic Director of critically acclaimed Outhouse Theatre. In New York City, he produced and performed in The Boys, Mercy Thieves and Ride. Other US acting credits include: Wait Until Dark (Glendale Center Theatre), Henry IV Part 1 (York Shakespeare Co), He Died With A Falafel In His Hand and Secret Bridesmaids' Business (Hair Of The Dog), Oedipus Rex (Genesis Theatre Co.)
In his hometown of Sydney, he has worked with many theatre companies. Australian credits include: The Pillowman ( The New Theatre), Crushed (Chester Productions), Top Shorts (Naked Theatre Co), Closer (Pellucid Prods), The Massacre of Paris (ATYP), Hamlet (Vis-à-Vis) and An Impending Rupture Of The Belly (The King's Men). He has a Bachelor of Arts from Sydney University and has trained at ATYP as well as with Michael Howard in NYC. He is also a previous winner of the ATYP/ Lendlease Scholarship, which he used to study in London at The Royal Academy of Dramatic Art.
He is currently the Executive Producer of Inscription, a company that develops and supports Australian writing for the stage and screen (
www.inscription.com.au
).
ROBERT ALEXANDER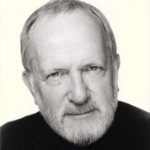 Robert has been an actor for forty years. As an Associate Artist of Bell Shakespeare, he performed inMuch Ado About Nothing, AnatomyTitus; Fall of Rome,Merchant of Venice,Measure For Measure, Wars Of The Roses, The Comedy Of Errors, The Servant Of Two Masters, As You Like It, Hamlet, Richard 3, Antony And Cleopatra&Julius Caesar. Robert was a founding member of The Hunter Valley Theatre Company performing in productions including The Floating World, The Glass Menagerie, Equus, Bedfellows, A Happy And Holy Occasion, Flexi Time and Educating Rita. As a member of the Nimrod Theatre Company he appeared in 20 productions including Richard III, Inner Voices, Much Ado About Nothing, Treasure Island, The Sea, Tales From Vienna Woods, The Suicide, As You Like It and Variations. Other theatre credits include Torch Song Trilogy, for which he won a Victorian Green Room Award,Heroes,I Sent A Letter To My Love, The Last Yankee, Sleuth and The Threepenny Opera for Queensland Theatre Company;The Sunny South, Hamlet, Henry IV (Part 1), The Mortal Falcon, An Ideal Husband, Away, All My Sons, Three Sisters, Nicholas Nickleby, Six Degrees Of Separation,Dead White Males& Travesties for Sydney Theatre Company; What The Butler Saw, A Month In The Country and The Seagull for State Theatre Company of South Australia; and Accidental Death Of An Anarchist for The Winter Theatre Company of Fremantle. Robert's television credits include King Lear, Spring And Fall, Learned Friends, Funeral Games, Minder Down Under, Heartland, Police Rescue, All Saints, Murder Call, Big Sky, The Whipping Boy, Home And Away, Neighbours,Richmond Hill& Dance Academy. Robert has appeared in the filmsEmpty Beach, Never Tell Me Never and Muriel's Wedding.&for Opera Australia, The Merry Widow. Most recently he appeared in the highly successful production of The Mouse Trap. 
 DOMINIC MCDONALD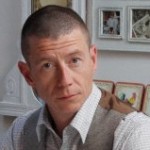 Dominic McDonald has been a acting professionally since 1985, appearing in numerous films, plays & television productions. Recent theatre credits include "Much Ado About Nothing" ( Leonato), " Richard III" ( Buckingham)  and " As You Like It" ( Jaques). Many television appearances include: Blue Heelers, Stingers and GP. He has also produced several films, the most recent being "Drown", on which he was a co-producer, will be released in 2014. Dominic is also a teacher at a number of film & drama schools and, when time permits, takes up the needle & thread & works as a gentleman's tailor. Dominic will next be appearing as Aegisthus in the upcoming production of "Electra" at the TAP Gallery