LARRY KELLY
(LIGHTING)

Larry Kelly is in the habit of throwing light on to the works of Augusta Supple – and most independent theatre artists in Sydney. His lighting design credits for Augusta include Metamorphases (PACT, 2007), Airsick (New Theatre, 2008), Wolf Lullaby (Tap Gallery, 2008), Naomi in the Living Room (Newtown Theatre, 2008). He has lit MANY MANY shows, but this really serves as a place holder until he's ready to hand over his bio.
COURTNEY MCDONALD
(STAGE MANAGER)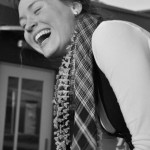 Courtney  graduated from Charles Sturt University Wagga Wagga, in 2012.  Courtney studied a BA Design for Theatre and Television. Her production credits include;
Technical Manager for Pool No Water, Production Manager for Cloudstreet, Set
Construction for Mystery and Imagination, Lighting Technician for 4.48 Psychosis,
Lighting Crew for The Wizard of Oz, Set Construction for A Clockwork Orange. She was the rehearsal assistant for A View From Moving Windows (Riverside Theatres, Parramatta) and is currently the Production Manager for Emu Heights Productions (Joan Sutherland Theatre, Penrith).
EMMA JONES
(Publicist)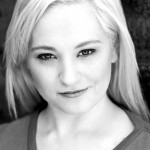 Emma Jones is a Sydney-based publicist who specialises in public relations services for the performing arts including professional theatre, independant theatre, film, dance and live events.​ With a background in theatre and film, Emma has many connections in the industry as well as exceedingly strong connections within the media.