AUGUSTA SUPPLE
Theatre director, playwright and creative producer, Augusta is a passionate advocate for new work, new Australian plays and playwrights.  A passionate new work advocate, she works exclusively on the development, production and promotion of new Australian plays, specialising in developing, producing, curating and directing multi-playwright projects and festivals. Recent projects include Brand Spanking New (New Theatre, 2008-2010),  Stories From the 428 (Sidetrack Theatre, 2010), I Contain Multitudes (NovemberISM 2011),  A View From Moving Windows (Riverside Theatres, 2012) and after the Mayday Playwrights Festival she'll begin work on Singled Out (Seymour Centre, 2013). Augusta has directed new work by Australia's leading playwrights including Jonathan Gavin, Kate Mulvany, Ned Manning, Hilary Bell, Tahli Corin, Kit Brookman, Alana Valentine, Vanessa Bates, Brooke Robinson, Patrick Lenton, Tim Spencer, Phil Spencer, Katie Pollock, Luke Carson, Nerida Woods, Wayne Tunks, Nicholas Parsons, Teik Kim Pok, John AD Fraser Donna Abela, Emrys Quin, Alison Rooke, Jessica Bellamy and 7-On Playwrights' collective (Catherine Zimdahl, Donna Abela, Hilary Bell, Ned Manning, Noelle Janaczewska, Vanessa Bates, Verity Laughton). She is currently developing full length works with Melita Rowston, Cheryl Ward and Grace De Morgan. Currently she is Board Secretary for Shopfront Contemporary Arts and Performance Centre (Carlton) and is the Assistant Director of Casula Powerhouse Art Centre.
HELEN TONKIN
Helen Tonkin is an experienced actor/director.  She was recently Artistic Associate of New Theatre, for whom she directed the acclaimed production of  Equus. She enjoys being involved in new Australian writing and  has collaborated with writers in directing several new plays including Pikers at the Stables Theatre and Downstairs Belvoir;  City For Sale at Darlinghurst Theatre, Someday Suddenly at Sidetrack Theatre, and Hope Gap for Griffin Searchlight. With Nick Warnford she wrote the stage adaptation of Love That Dog which she directed as part of a B Sharp season At Belvoir St Theatre. She has also performed in new Australian work, including pieces by Nicki Bloom and Ben Ellis. She is happy to be working with Jan Langford-Penny again and with the collective talent of Mayday.  Her next project  is  directing  the Australian premiere of Jez Butterworth's Jerusalem at New Theatre.
FIONA HALLENAN-BARKER

Fiona is a graduate of VCA Directing and Theatre Nepean.  Directing credits include: Guys & Dolls (Directorial Assistant – Canberra Theatre), Tenderness (Ugly  by Christos Tsiolkas & Slut by Patricia Cornelius – ATYP Under The Wharf readings), Still   (Jane Bodie – Theatre 505),    DNA (Dennis Kelly – Revolt Melbourne),     Piranha Heights (Philip Ridley – The Spare Room), The Possibilities (Howard Barker – Sidetrack),  Christie in Love (Howard Brenton – VCA),   The Rules of April   (Wayne Tunks – Newtown Theatre),   Hamlet  (Shakespeare – New Theatre),   Horrific Acts extract by Ben Ellis & Shots Fired  by Caleb Lewis – (Art is a Weapon),   Nikolina, Bedtime for Bastards    (Van Badham – Griffin Searchlight & Crypt Theatre) and Features of Blown Youth (Raimondo Cortese) amongst others. Fiona has  assistant directed for Simon Phillips, Gale Edwards, Anna Volska, Joseph Uchitel, Catherine Hill, Louise Fischer & currently Alice Livingstone (Top Girls by Caryl Churchill). She is a script assessor and judge for Short & Sweet and a judge for Sydney Fringe Festival.  In her spare time Fiona works in programming at Sydney Opera House and runs independent theatre company Shedding Skin (www.shedding-skin.net)

KAI RAISBECK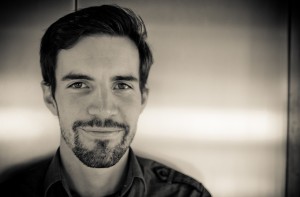 Kai Raisbeck is a director, actor and filmmaker. He graduated from the Directing course at the National Institute of Dramatic Art in 2010, he also holds a Masters of Film and Video from Deakin University and a Bachelor of Contemporary Arts in Theatre from The University of Tasmania.  Kai was an Affiliate Director at Griffin Theatre Company and awarded the Artstart grant from the Australia Council for the Arts in 2011. His past theatre directing credits include The Hiding Place by Kendall Feaver for atyp Under the Wharf, Vampire Lesbians of Sodom by Charles Busch, Celebrity Healing by Jessica Bellamy for Griffringe 2011, From a Great Height by Mark Konik as part of 'Bare Boards Brave Heart' for Subtlenuance Theatre and Electric Eddies World Famous Electricity Show for Legs on the Wall's 'Tiny Top', Sprout by Jessica Bellamy (moved reading) at NIDA. Kai was also assistant director on Silent Disco at Griffin Theatre Company and Flight at NIDA. In 2012 he received Best Achievement in Indigenous Film-making at St Kilda Film Festival for the documentary 'Yapawarnti Palu Rijikarrijani'.
SAMA KY BALSON
Sama is the founding Artistic Director of The Arts Platform Incorporated & IPAN, International Performing Arts Network.  Trained at Ecole Internationale de Theatre Jaques Lecoq in Paris. She has an International career which spans new theatre, film, writing, movement and interdisciplinary arts. In France Sama produced and curated the IPAN International Performing Arts Exchange, a collaboration of international theatre workshops including, bouffon, comedia del Arte, Noh Theatre, Kathakalli Dance, and movement at the Sudden Theatre 18 eme. She directed play readings for the "New Voices New Works" series at the The Pavé d'Orsay with The American University of Paris, "Miss Adventure- Paris" as part of the International Theatre Festival:  "Around the World in 24 Hours". In New York, she directed Off Broadway "Fragments of a father" part of the Odyssey inspired theatre festival Which direction Home at LPAC 2010. Film Credits include: Director: Short Film " My Two Hands"- Umbria, Italy,  Short Film "The Blind Project Paris/ New York".  Guest Director:  Feature Film, "Will's Diary," London/ Stratford upon Avon, UK. Production Assistant- Documentary:" My City of Sydney" & Production Manager Feature- Film "Love of My Life" Sydney. Australian credits include: Curating and hosting 8 Artists in Residency programmes, multiple play readings, workshops, dance and theatre showings at The Arts Platform in Surry Hills & Platform 2 in Leichhardt, 2012- 2013.  Outside Eye for "Chinese Take Away" by Jenevieve Chang at The Spiegeltent, 2011 Melbourne, Director/Producer "Bite Size (Sydney Fringe Festival 2011) and "Lucky" (Spare Room Season, New Theatre 2011), Assistant Director to Wayne Blaire on "Unspoken" by Rebecca Clarke (Old Fitz Theatre). Assistant Director to Dean Carey at The Actors Centre Australia on works by Shakespeare and Chekhov.  As a performer with Wesley Enoch and physical theatre troop Legs on The Wall, for the Sydney Festival, 2004.
 ANTHONY SKUSE
Anthony's directing credits include: Amy Hertzog's 4000 Miles (Under the Wharf); Simon Stephen's Punk Rock (Under the Wharf) which received three Sydney Theatre Awards for Best Independent Production, Best Direction and Best Actor in a Supporting Role; Three Sisters (Actors Centre Australia); Lord of the Flies (New Theatre Newtown); Michael Gow's Fortunes of Richard Mahony; Uncle Vanya (National Institute of Dramatic Art 2011); Henry Purcell's Dioclesian (Direction and Design, Pinchgut Opera); Janis Balodis' Too Young For Ghosts (NIDA 2010); Robert Dessaix's A Mad Affair (Parade Studio); Lysistrata (Australian Academy of Dramatic Art, Pilgrim Theatre); Letts' Bug (Picture This and Griffin Independent); Lachlan Philpott's Ibis (Sydney Ghost Stories: Old Fitzroy Theatre); Jose Rivera's References to Salvador Dali Make Me Hot (Artsradar and Griffin Independent); Robert Faquar's Bad Jazz (square the circle and Darlinghurst Theatre); Jonathan Ari Lander's Measure (Griffin Theatre Writers in Residence – The Fates); Mark Ravenhill's pool (no water) (square the circle and Darlinghurst Theatre); Tony Kushner's Bright Room Called Day (NIDA 2007); The Presnyakov Brothers' Terrorism (square the circle and Darlinghurst Theatre); Marius Von Mayenburg's The Cold Child  (2006 Griffin Stablemates); Michael Gow's Live Acts On Stage (square the circle and 2005 Griffin Stablemates); Roland Schimmelpfennig's Push Up 1-3 (Ciphor Productions, Parade Studio); Vassily Sigarev's Plasticine and Franz Xaver Kroetz's Stallerhof  (NIDA); The Greek project: Aischylos, Euripides and Sophocles: a special project at ATYP, for twenty women, aged nine to sixty-nine.Teaching: currently he is teaching at Actors Centre Surry Hills (since 1994 – teaching Mask, Animal Improvisation and Performance History) and has taught at NIDA (Performance Practices Associate Lecturer with undergraduates and Repertoire with Playwrights 2009 – 12) Training: Drama Studio Sydney.
MACKENZIE STEELE

Mackenzie Steele graduated from the NIDA directing course in 2011 and in 2012 was part of Griffin's Studio as an affiliate director.This year Mackenzie is directing 
The Marriage of Figaro 
for Pacific Opera Company and next year will direct a third-year actor's production at NIDA (play title to be confirmed). His previous directing credits include 
The Venetian Twins
 New Theatre (2012), 
The Collection 
(NIDA, 2011), Liquid Company (music video, Triple J Unearthed, 2011), 
A Man With Five Children
 (Zenith Theatre, 2010),
Hardcore
 (New Theatre, 2010) and 
Mrs Petrov's Shoe 
(New Theatre, 2009). His full credits, reviews, manifesto and production images can be found at 
www.mackenziesteele.com
 NICK ATKINS

Nick graduated from UNSW with a BA Media, Theatre & Performance (Hons 1st Class)
where he received the Cate Blanchett Award for his practice based research. He trained
with the imPACT ensemble 09 performing in 'Public Bunnies in C# Minor' (dir. Michal
Imielski). Nick continued to work with Imielski as a principal performer in the tour of
'Blind As You See It' (Carriageworks, Civic Theatre), as well as a co-creator and performer
on a new feature solo performance 'Unsex Me' staged at the Riverside Theatre thanks to
the centre's True West initiative. At the end of 2011 he left Sydney to pursue a three month
working tour through Europe where he spent time as an artist in residence at the CAMAC
Art Centre, Marnay Sur-Seine, France and completed the Pentales Hemmingway Writers
Fellowship, Berlin. In 2012 Nick performed in 'Ile and Moondirt,' a David Finnigan play (dir. Erica Brennan) PACT, co-directed (alongside David Williams) the creative development 'All That Glitters,' (a Studio Q & Version 1.0 Collaboration) and directed the new work 'Unbard,' PACT, in collaboration with Sunnyfield, Marrickville. He recently returned from performing in a regional tour of Dance Hall Days a new work devised collaboratively with the Q Theatre Company (dir. Katrina Douglas).
NGAIRE O'LEARY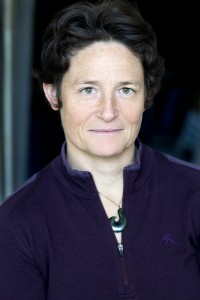 Starting her career as an electronics technician, Ngaire was drawn to the performing arts and spent many years working on large scale theatre productions, including the 2000 Olympic Games, Cirque du Soleil, The Lion King and a number of Opera Australia productions. In 2008 she wrote and directed a short drama: 'Homecoming' under the NSW Raw Nerve project and then travelled to London to commence studies in directing for theatre with the Central School of Speech and Drama. On her return to Australia, Ngaire enrolled with the West Australia Screen Academy, where she directed a documentary 'Wind', and the short dramas 'Trolley Boys' and 'Wholes'. At the completion of her training, she returned to Sydney, where she directed four short plays for Stories from the 428 and the fringe festival remount, a full length play Electronic City at the New Theatre and the short play 'Yolk' for Brand Spanking New, also at the New Theatre and 'Sir Francis and Baron Reginald from The House of Royal Bondi' for Short and Sweet. Recently she has directed the comedy musical "100 years of Lizards", which features at the TINA arts festival, and both the Adelaide and Sydney fringe festivals and "Creature of the Nightfill" at the Bondi pavilion.
NICHOLAS HOPE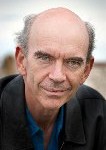 Nicholas Hope began his film career playing the character of 'Bubby' in the cult Rolf De Heer film 'Bad Boy Bubby' (1993). The role brought him various awards including the CIAC (popular) prize for best performance at the Venice Film Festival 1993, the AFI Best Actor award in 1994, and the Valencienne Popular Vote for Best Actor in 1995. He has since worked around the world in film, theatre and television, in a series of roles ranging from priests to sailors to psychotic killers to polar bears. He has appeared in more than 30 film and TV productions, from Henry Fool (Hal Hartley) to Scooby Doo (Raja Gosnell) and from Getting Hurt (Ben Bolt, BBC) to Redd Inc. (Dan Krige) – as well as numerous theatre productions. He has recently completed work on Permafrost (John Sullivan), and is currently directing a series of storytelling pieces to be shown at the Tap Gallery in May 2013. Nicholas's memoir 'Brushing the Tip of Fame' was published by Bantam Books, Random House, and his short story 'Heartache' appeared in their compilation 'Take Me With You'. His first play, 'The Colour of Panic', won the Norwegian '100 0g Nå' Ibsen centenary writing prize, and premiered at The Studio, Sydney Opera House before travelling to Oslo, Norway. He completed a PhD in Performance Studies in 2010. Nicholas is based in Sydney, Australia.